Rocco Lupo - Musical Journey
Once every decade, we encounter a musical talent capable of revolutionizing an entire industry. Rocco Lupo, a versatile and gifted 13-year-old from Dallas, Texas, is eager to share his funky-pop tracks with the global audience. Rocco possesses exceptional songwriting, production, singing, and dancing abilities. At age three, he developed an affinity for the music of Motown, which subsequently fostered his love and admiration for Michael Jackson and the classic R&B bands of the 80s.
The Debut Album - "After the Bell Rings"
After the Bell Rings is the forthcoming album comprises a carefully curated selection of twelve songs that offer a diverse range of musical styles, including love songs, dance compositions, and inspirational works that foster inclusivity.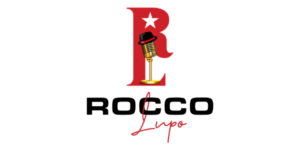 A Musical Dream. Rocco Lupo is on
a mission to create positive change through music.
At the age of 13, Rocco Lupo was inspired to pursue his musical dream, and his talents have since caught the attention of some major players in the music industry. He is currently in the midst of recording his first album for Sony, which will be released in a unique and interactive way through gamified social media.
Fans who engage with Rocco's content and correctly answer questions related to his career and music will be rewarded with special gifts. Rocco hopes that his album, titled "After The Bell Rings," will encourage healthy social interaction among fans and students throughout the country.
Thank you to our amazing supporters!